What is a Read-A-Thon? Students Pre-K3– 12th Grade will be participating in a week-long reading event! We are hosting this Read-A-Thon to promote literacy and raise funds to support our teachers this year! Students will get sponsors to support them. They will add up their minutes read from scheduled reading sessions in class and reading on their own! Sponsors will donate one flat rate as we keep track of how much each student is raising. Students will be eligible for prizes in two ways: minutes read and funds raised.
What are we raising money for? This year, additional costs associated with reopening under COVID-19 guidelines has impacted the school. We want to raise money to support our teachers, who have done SO much for our students. Our goal is to raise $15,000
What are we reading? Our librarian, Mrs. Schrecongost will be providing books to each Preschool and Elementary class. She will be visiting each class with her mobile library on Friday, November 13th. Upper School students (6-12th grade) will all be reading "Running for My Life" the incredible true story of a Sudanese child refugee who became an Olympic star. It is powerful proof that God gives hope to the hopeless and shines a light in the darkest places.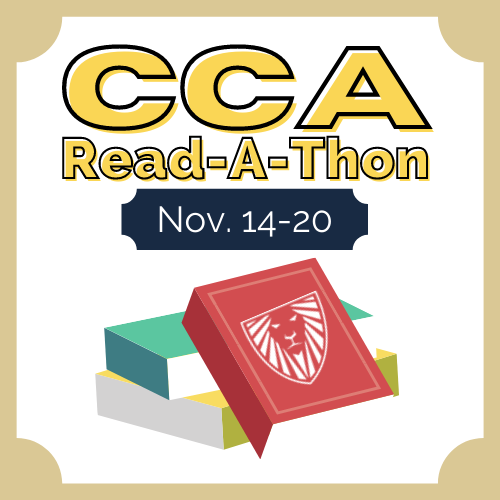 Student Documents