Updates Regarding COVID-19, CDC Guidelines, and Reopening
We have safely reopened our campus for in-person classes, starting August 31st. We are open with guidelines in place, five days a week.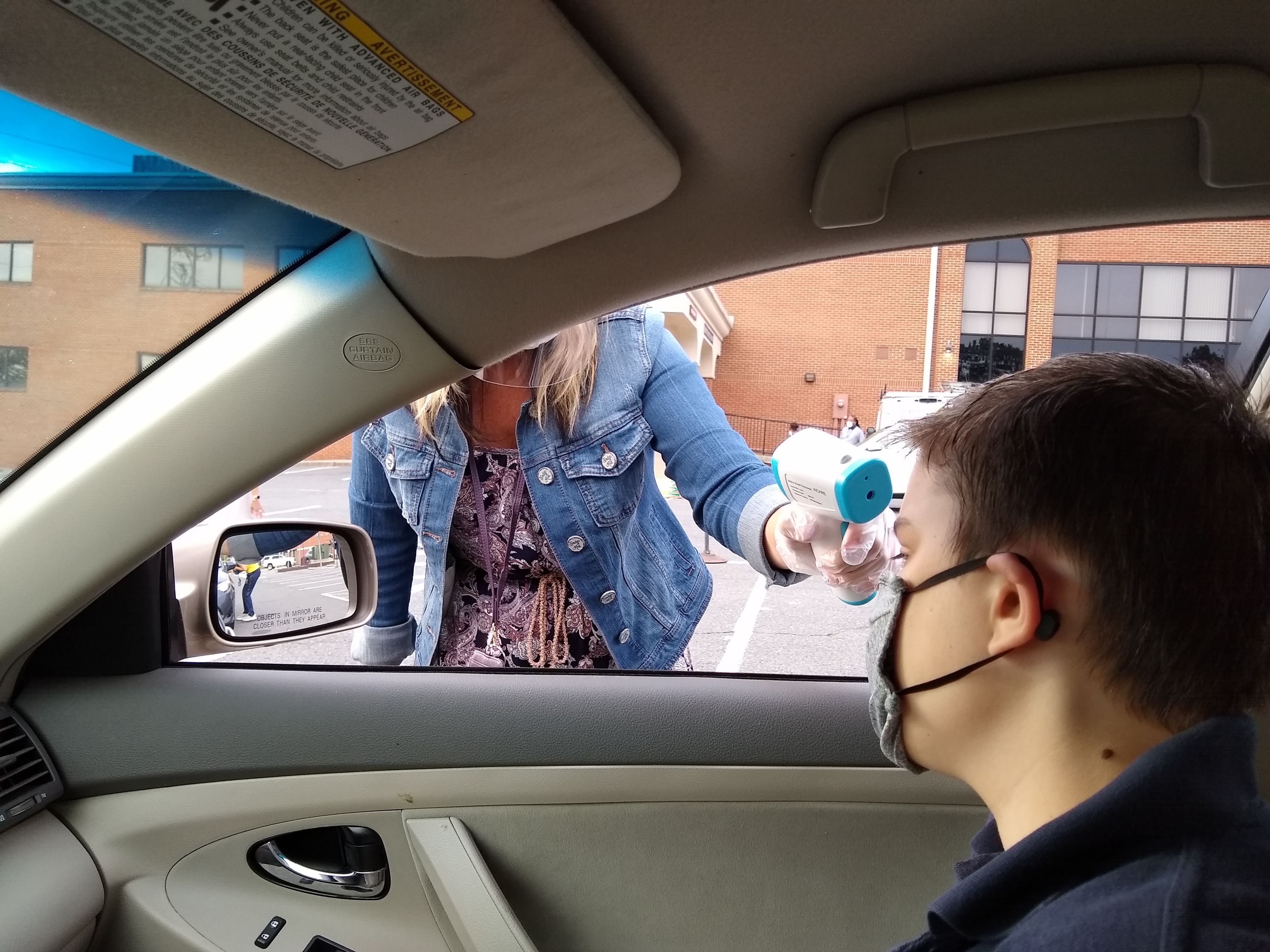 7/29/2020 UPDATE FROM PASTOR PAUL
7/9/2020 UPDATE FROM PASTOR PAUL
We know this time is challenging and uncertain for many. CCA has been working on multiple plans for the fall for multiple scenarios. Earlier this summer we developed a Phase II reopening plan that followed all of the Governor's Phase II guidelines. We submitted that to the State of Virginia. We have also developed a Phase III reopening plan that will be submitted to the state next week. There are so many factors to consider, but our guiding principal is the safety of our students, families, and staff.
We will have our final reopening plan for families distributed to you July 24th. We appreciate your continued support of Christian Education. We continue to pray for the safety of your family and loved ones.
7/1/2020 UPDATE FROM PASTOR PAUL
CCA's plan to reopen will follow the state and county health and safety requirements as noted before and will be updated under Phase III Guidelines. We will be sending you a detailed plan for reopening by the end of July. It is our full intention to open the school for in-person classes, five days a week following safety guidelines. We have measured each classroom to update the capacity for the rooms with six feet spacing. In addition our school Wi-Fi has been updated over the past two months and we have purchased Chrome Books and ZSpace virtual computers. This will allow greater student use of technology on campus. CCA is working to utilize the Microsoft Teams platform and will be sending you information by the end of July on how we will integrate Teams for your students learning.
Please continue to discuss the current social and health issues with your children. We are praying for you each day and thank God for your support of CCA.
6/19/2020 UPDATE FROM PASTOR PAUL
We pray you are doing well and staying safe. CCA is working on specific plans to submit to the state for Phase II and Phase III guidelines. The Virginia Department of Education has sent out a 130 page document on guidelines for opening. We are preparing our reopening plan based on those guidelines, as well as CDC guidelines. We will share our plan with CCA families once it is approved by the state. We believe that the documented plan will answer your questions and concerns as we look to the new school year. CCA is planning for school to begin in August in our facility. We have measured our room for spacing and can accommodate our students safely.
5/28/2020 UPDATE FROM PASTOR PAUL
We are still planning to hold summer camp at CCA beginning on June 15 and observe the CDC, state and local guidelines for safety of students and staff. Likewise, CCA is getting automatic hand sanitizer dispensers, refurbishing front doors to open automatically, developing rooms for camp based on six feet spacing and lunches delivered to rooms.
Frequently asked questions regarding the reopening of school for 2020-2021:
Will any activities and security fees be refunded? The fee is used to pay our fees for membership in six different associations connected with student and teacher events, security salary, purchase of security equipment and monitoring system. CCA has already paid a few of these fees for 20-21 and the remaindered paid in June and July.
Does CCA plan to have classroom instructions for 20-21? Yes, again, we will follow the guidelines for safety and changes will be made for lunch, PE and group events.
How is CCA going to check temperatures for staff and students? CCA is planning a temperature check of everyone using touchless thermometers before they enter the facility.
When will CCA publish their plan for reopening school? CCA will publish its plan for reopening school after state and local guidelines are released.